The fast and easy way to explore Web3
Discover the first light wallet platform from Input Output Global, one of the creators of Cardano.
Go to desktop for the interactive demo
One platform for your Web3 life
Lace brings together a wealth of Web3 features, from managing digital assets, to accessing NFTs, DApps, and DeFi services, so you can discover and enjoy a new world of digital experiences.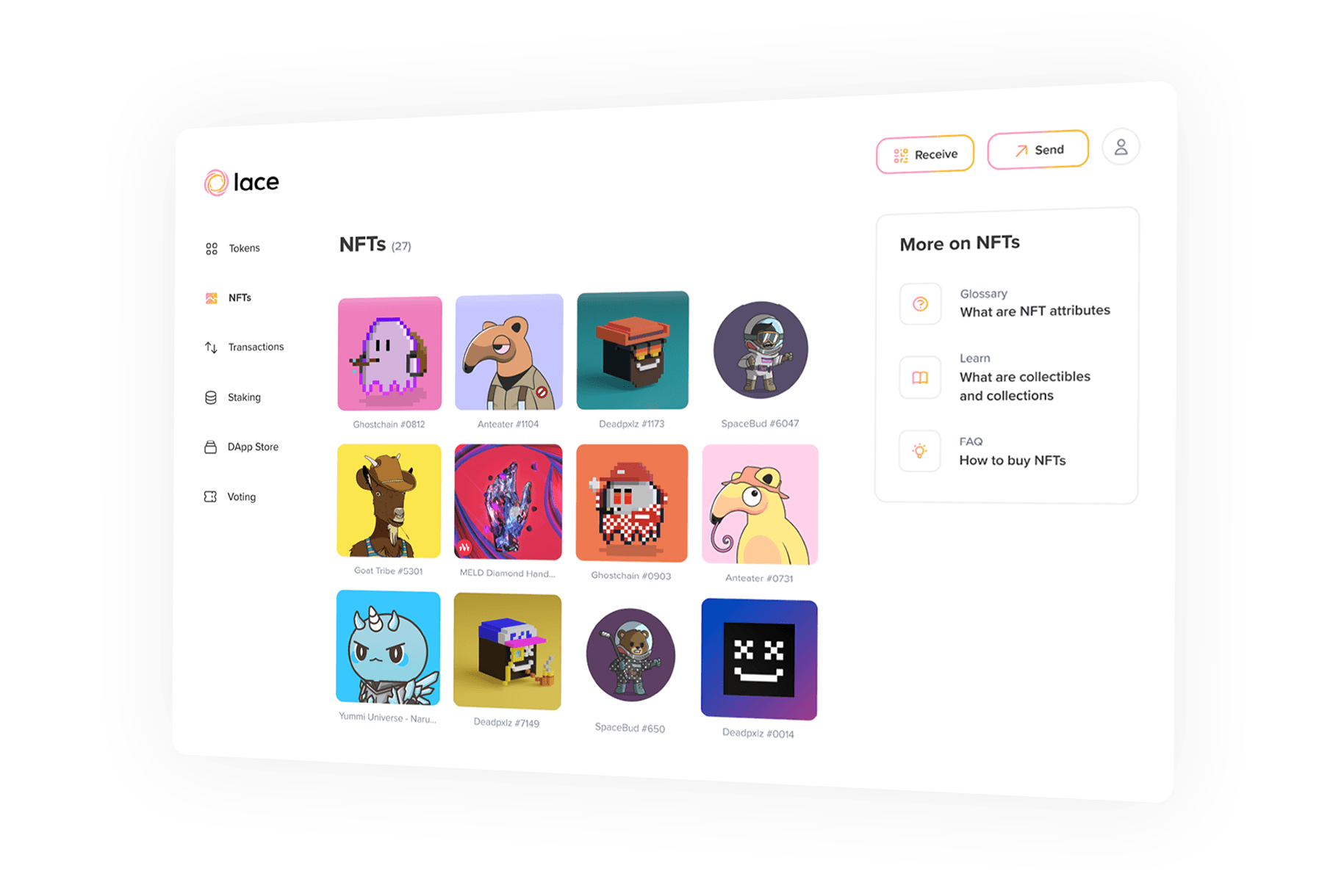 More than just a wallet
Securely send and receive digital assets, easily stake your ada and participate in the Cardano network, or send multiple assets to different addresses in one transaction. Lace does everything a wallet does – and more.
Designed for the world
Lace is designed for everyone, everywhere. So now the whole world can explore Web3, effortlessly.
A bright future ahead
Lace is already evolving, with many new features in the pipeline. From a DApp Store, to a mobile app, digital identity solutions, and more – this is just the beginning.
Explore features