We're super excited to announce all the shiny new features and improvements that come with our newest Lace release. Buckle up, as we have some big news!
Sending digital assets is easier than ever
This is the big one! Transferring digital assets to other wallets is now even easier with ADA Handle. And easy is good, right? Now, instead of typing the wallet's address, you can just enter $ along with the handle name, e.g. $adalovelace. Users can even personalize their handles and mint within the preview testing environment, so your wallet becomes even more you.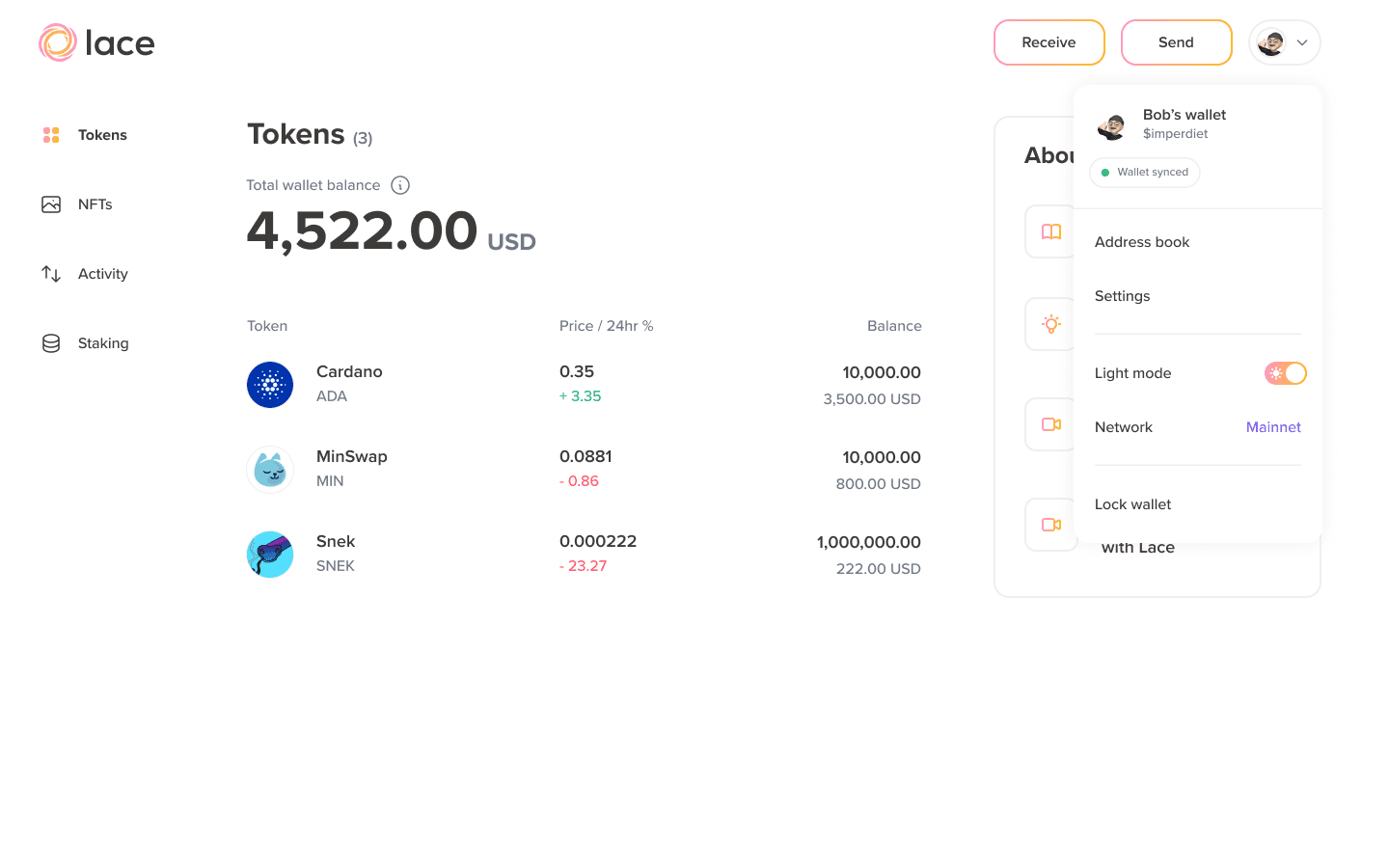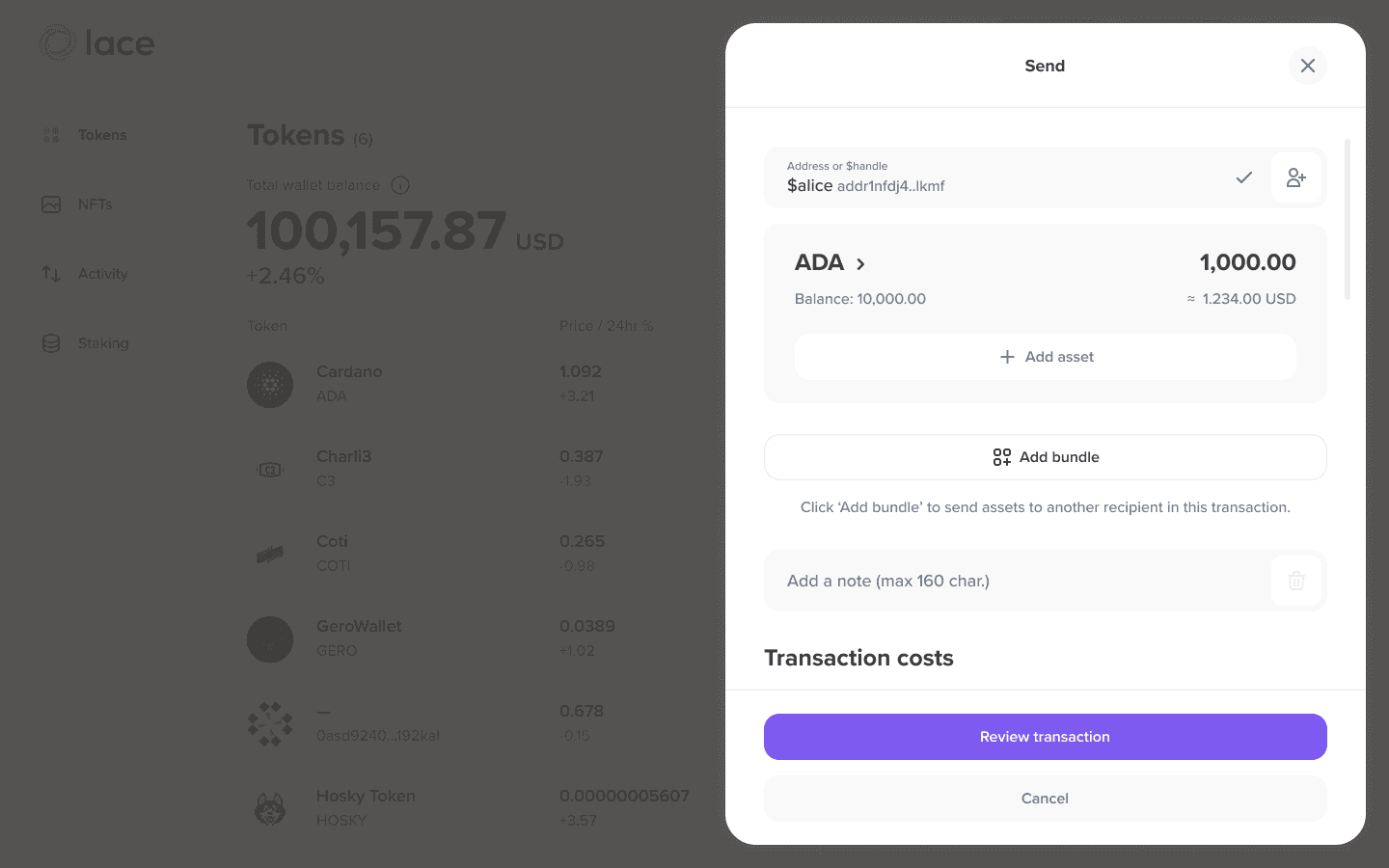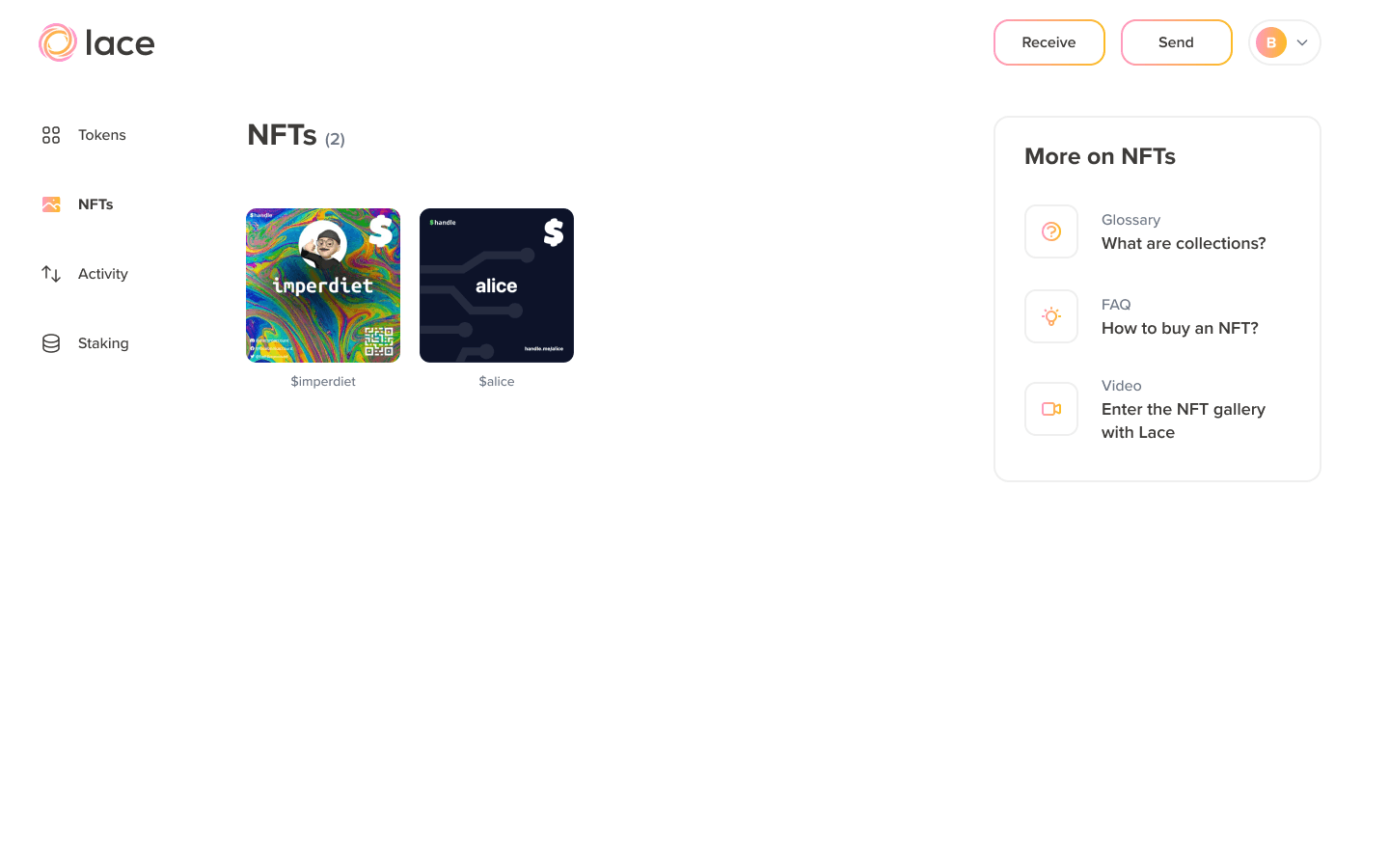 View your multi-address wallets
Get ready for another big one! As promised, we've found a way for you to be able to view and use multi-address HD wallets, like Daedalus, from within Lace. Look out for the one-time option to discover assets which will pop up when you restore a wallet in Lace.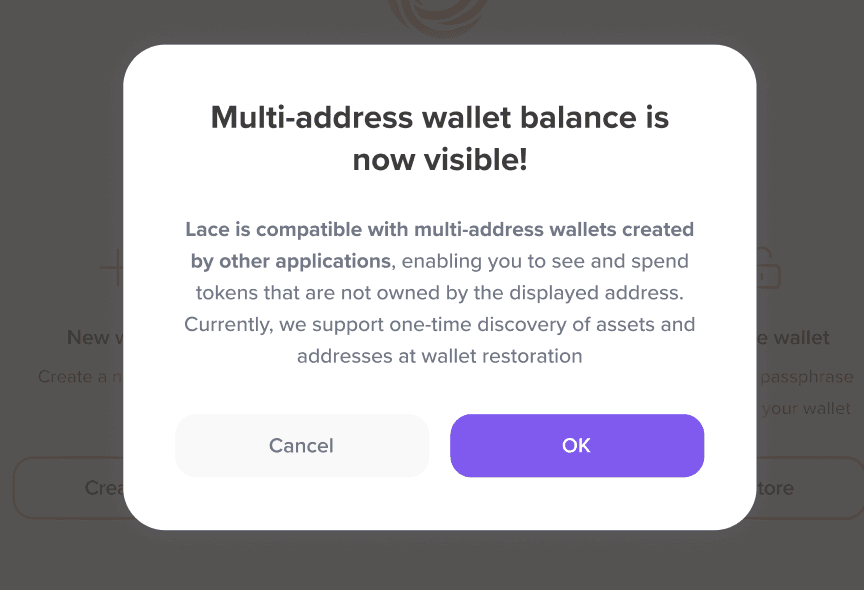 Even more good stuff
We're constantly looking for ways to make Lace as good as it possibly can be. Lace 1.3 is more responsive, so your browser view now adjusts to fit your screen size, enabling you to view Lace alongside other apps.
And if you're reading all this and yet to give Lace a go, what are you waiting for? There's never been a better time to try Lace.