Each Lace release brings us even more good stuff and this time is no exception. We've another set of improvements and new features just waiting for you to explore. And be warned, the first one is HUGE!
Stake to multiple pools
That's right, we listened to your feedback and beta multi-delegation is here. With Lace 1.5, you can now stake your ada to up to five stake pools at the same time. We'll be increasing the number of pools you can stake to in the future, but in the meantime we also have a blog post dedicated to all things multi-delegation.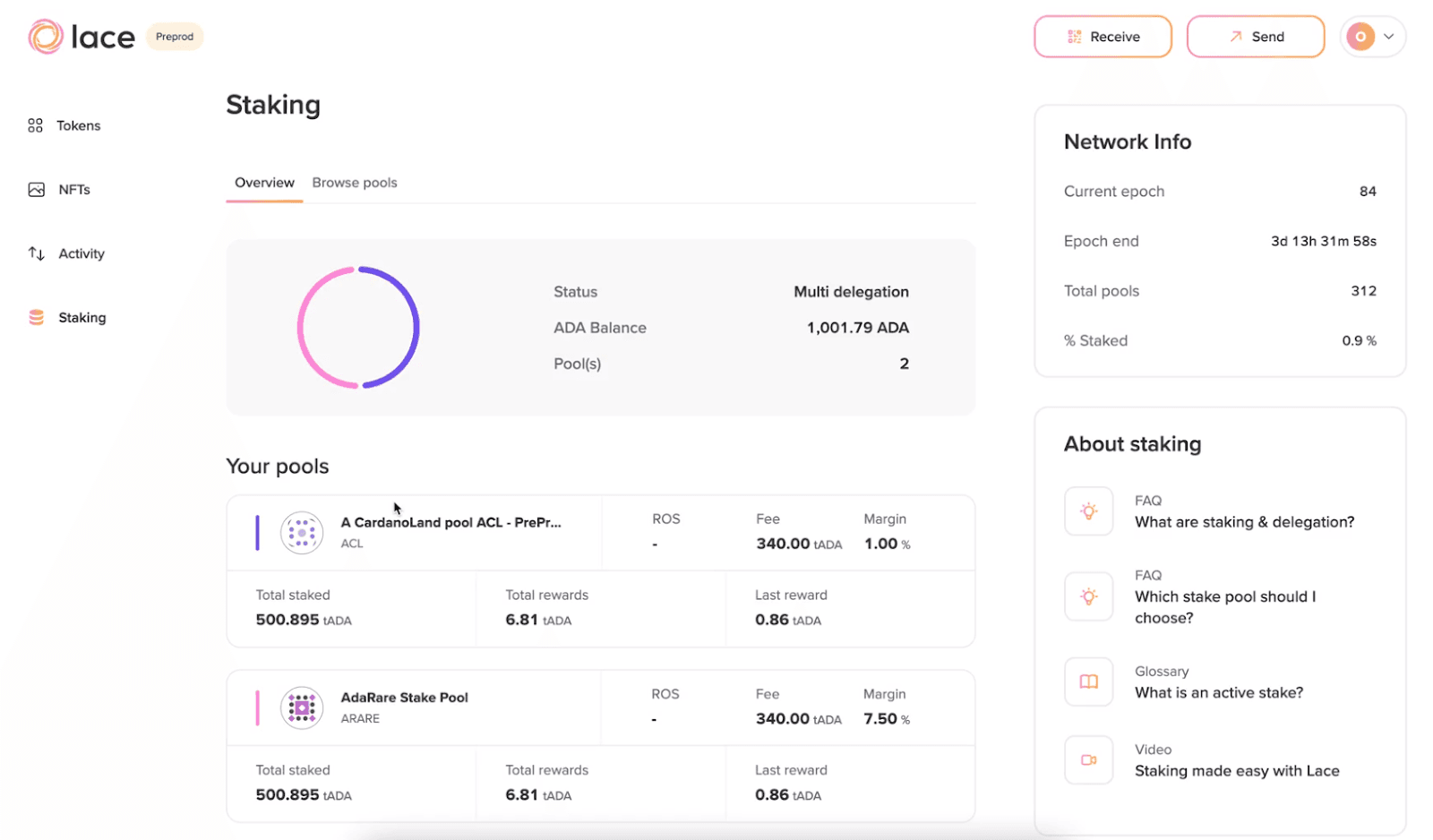 More Ledger support
Another treat for Lace 1.5. We've increased our DApp support by adding signing CIP30 transactions, so Ledger hardware wallets can interact with DApps and smart contracts in Lace. Result!
Update handles when sending funds
We've done it again and given you even more support for your handles. If Lace detects one of your saved handles has changed when you're sending funds, you can now easily update or delete that handle.
Easier collateral setup
DApps are now even easier to use as any collateral requests will appear as a prompt pop up within Lace. If you have enough UTxOs, you can set the collateral with one tap. And if not, you can create a transaction to set the collateral amount aside – so you'll always be in control!


Not yet tried Lace? We find that hard to believe but if you're yet to give Lace a go, download our newest release here.