Discover all the new updates for this release below. The big news is we're giving you more control over multi-staking, but we've also made Lace even easier to use. Sounds good? Here we go…
Customize your multi-staking ratios
Yes, you're now free to stake as much or little as you like to each of up to five stake pools in your multi-staking selection. This great new feature means you can view and adjust the ratios of all your stake pools by adding or subtracting a percentage, all from an easy-to-use interface when you click on Manage.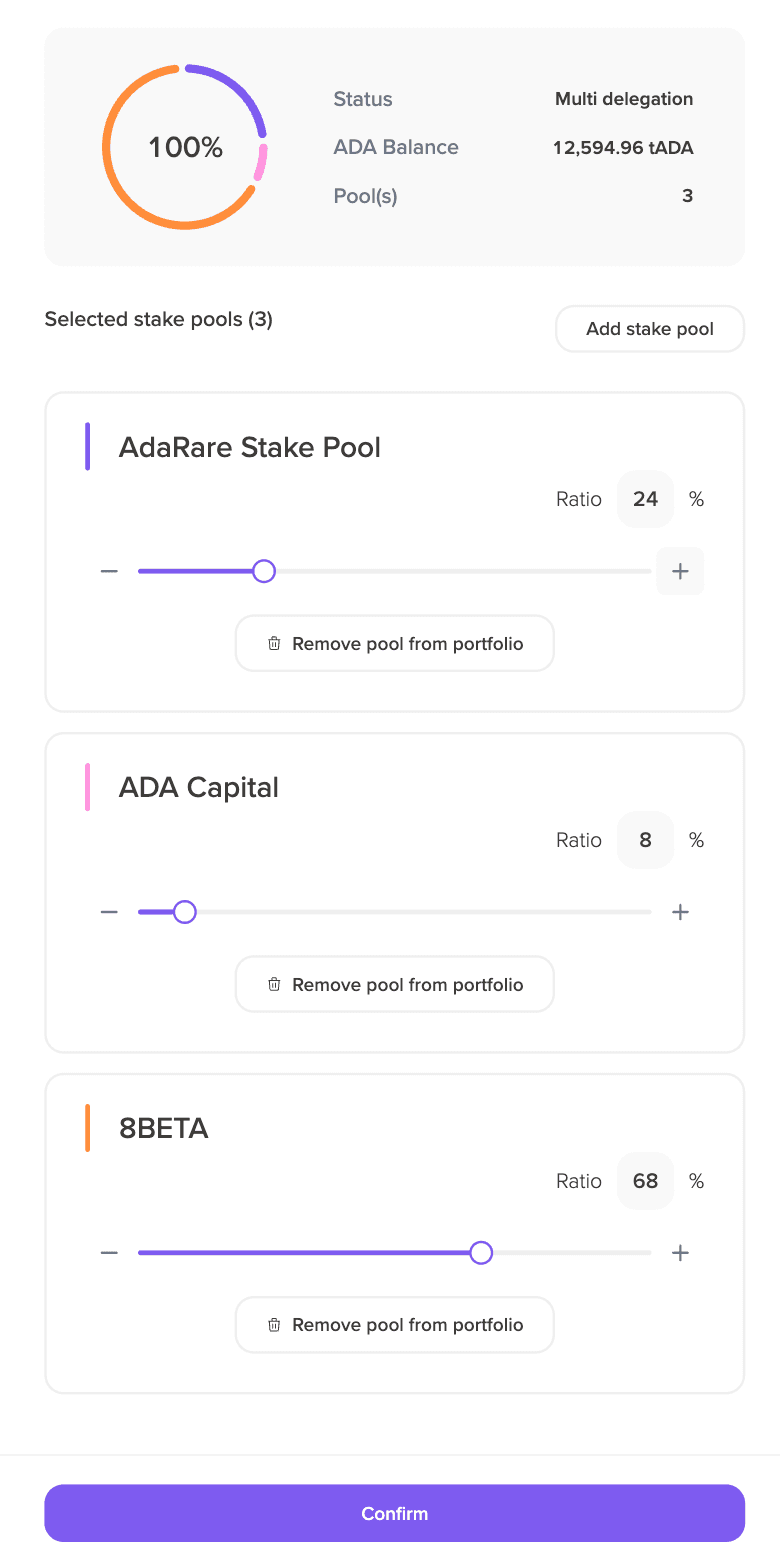 Multi-staking is now even easier
We'll be honest, we like things easy at Lace. So we've improved the user experience for multi-staking. You can now view all the pools you've selected at the top of the Browse Pools tab. And we've added tooltips to each of the column names, so you'll always know what's what.
Setting up your Recovery Phrase is also even easier
We've improved the directions in our recovery phrase section within Settings, so it's easier to read and use. We told you we liked things easy!
More bug fixes in multi-staking
Lace 1.6 now correctly displays funds from all addresses after multi-staking and the accurate calculation after you remove a pool.
You'll also find any horizontal screen adjustments in multi-staking are more responsive. Plus, your staking summary will no longer display test ada (tADA) rewards on the mainnet. Yay!