Welcome to an inside look at the talented individuals who make up the Lace Design Team at Input Output Global (IOG).
Composed of dedicated professionals from diverse backgrounds and locations, our team is united by a shared passion for creating exceptional user experiences. Each member brings a unique skill set and perspective, allowing us to craft innovative solutions that cater to our users' needs. In this blog post, we invite you to meet our team members and learn more about the creative minds behind our products.
Dive into the stories of our team members below, and discover how their individual journeys have led them to create user-centric products that delight our users and make a lasting impact.
Marco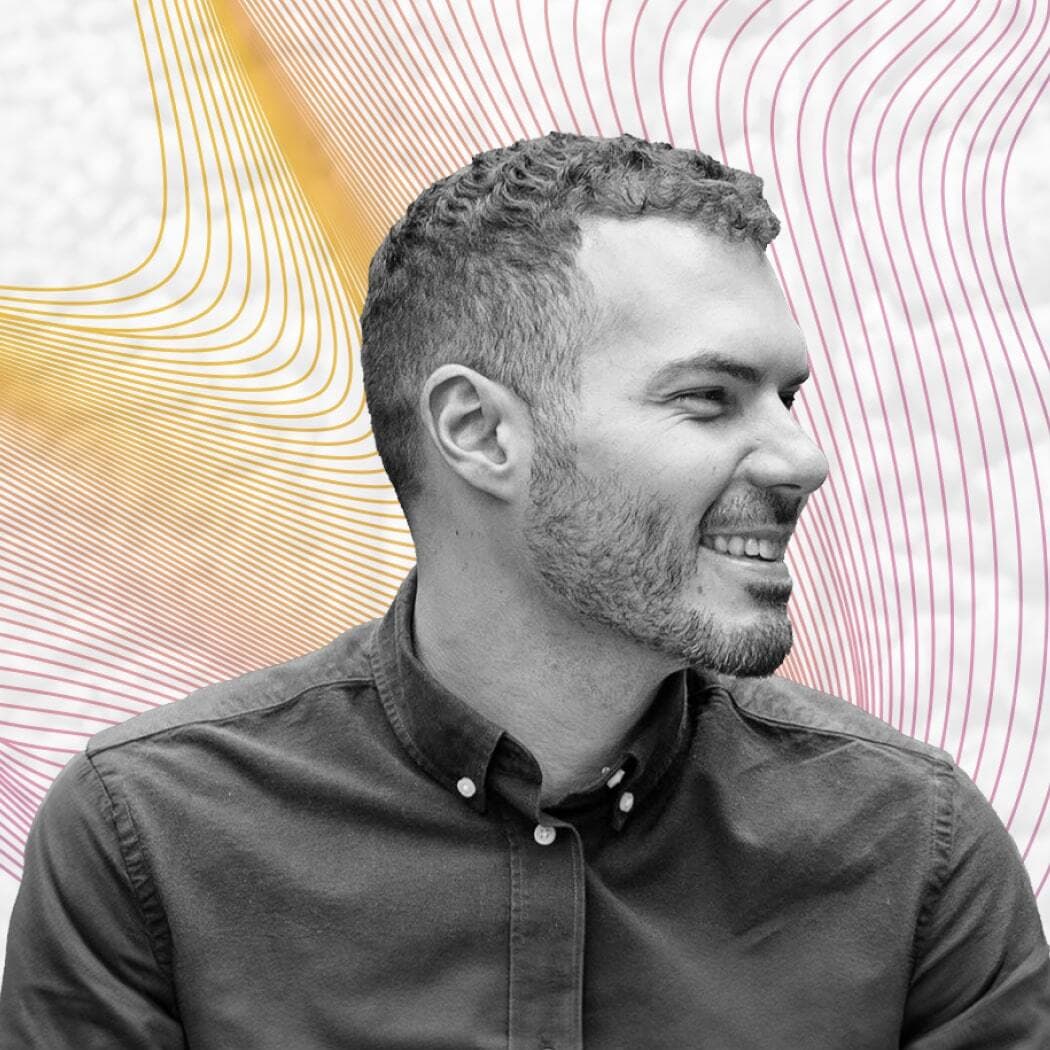 Hey! I'm Marco, and I'm a UX Researcher on the Lace team. With over 6 years of experience in the field, I'm dedicated to uncovering insights that help solve users' problems, creating more meaningful and memorable experiences for people. I firmly believe that empathy is the key to designing exceptional products that resonate with users, and I always strive to place their needs at the center of my work.
When it comes to UX Research for Lace, our superpower is – without a doubt – the Cardano community! Support from this brilliantly diverse group of users helps us test and validate our hypotheses, ensuring that what we deliver is a truly user-centric product. I'm grateful for the opportunity to collaborate with such an inspiring and passionate community.
Outside of work, I'm a food enthusiast who loves experimenting with new recipes in the kitchen and exploring different restaurants and cuisines in my city (Glasgow, Scotland). This passion for food has led me to appreciate the art of cooking and the stories that different cultures share through their culinary traditions.
I'm also an avid traveler, having explored many different parts of the world in the past. My journeys have taken me to remarkable places, each with its unique history and charm. Since starting a family, my travels have become more limited, but I still enjoy exploring new places closer to home and finding new ways to experience the world. Whether it's a weekend getaway or a local festival, I always appreciate the chance to learn something new and broaden my horizons.
With a curious mind and a strong commitment to user-centered design, I'm excited to be part of the Lace team and contribute to creating products that delight our users and make a lasting impact.
Elena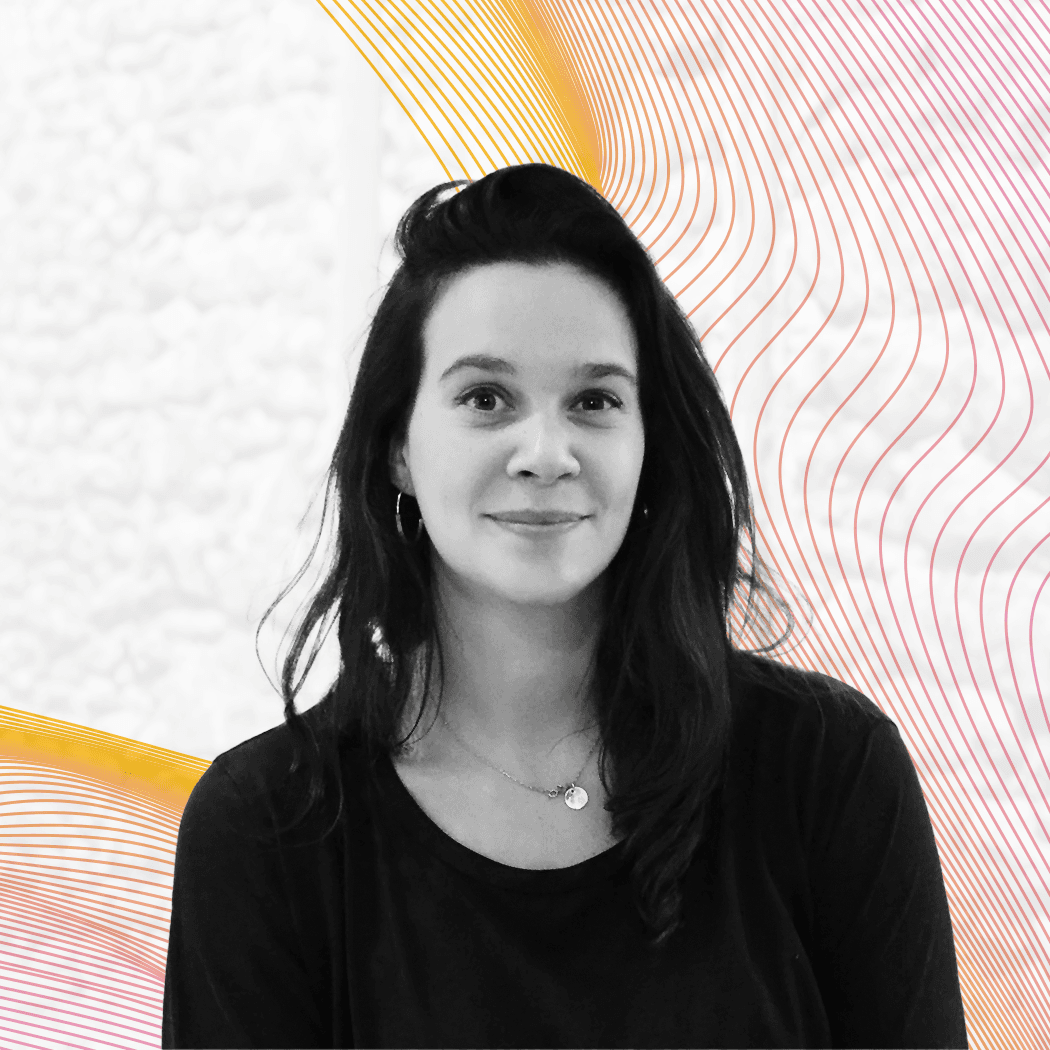 Hi! It's Elena, UI Designer and Design System enthusiast on the Lace team.
After holding design positions in advertising and digital design studios around Europe, Canada, and the U.S., I fell down the Web3 rabbit hole and discovered an incredible, ever-growing ecosystem where new social collaborations are enabled and scaled worldwide — and our creativity enhanced.
Perhaps the reason I enjoy busy environments so much is because of my fast-paced lifestyle due to my taste for travel and multiculturalism. Being half Italian, half Greek and speaking six languages, I have been raised in Brussels, probably one of the most internationally diverse European cities.
When I'm away from my screen, I nurture my curiosity by taking the time to look at what is out there, discovering unexpected and beautiful details in nature and people. This gives me a richer perspective and allows me to incorporate real-life experiences into my daily work.
Allan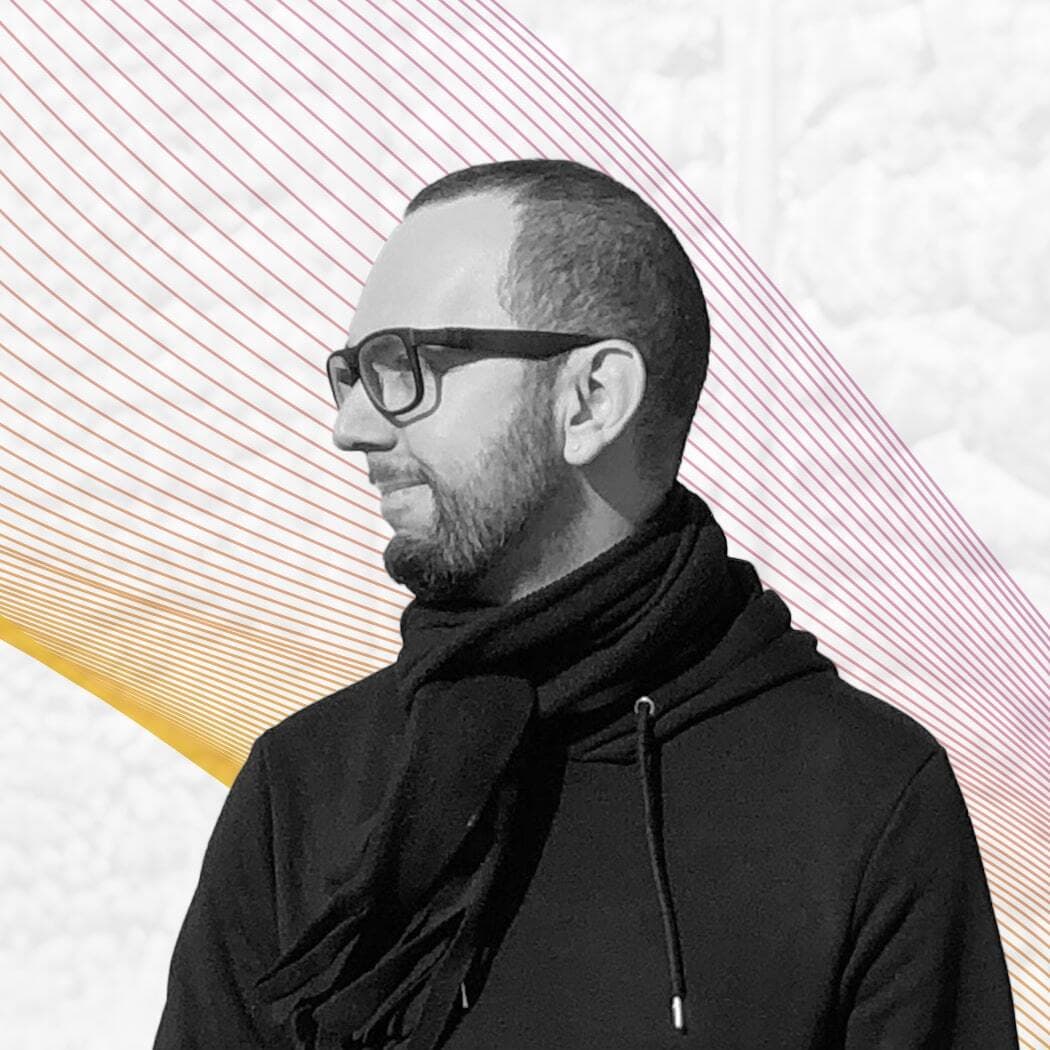 Meet Allan - a London-based product, UI & UX designer with a flair for creating sleek and modern designs that, I hope, delight our users.
Armed with a Bachelor's degree in marketing and advertising, and a certificate program in IT and business management, my multidisciplinary background gives me an edge in creating top-notch solutions.
As a product designer on Lace, I love to create and to keep a keen eye for details, to ensure that every design is user-centric and aligned with the community's expectations.
My knack for designing innovative solutions has earned myself a few awards in the past, including "Best Innovation" and "Best use of digital" at the Digital Impact Awards in 2021.
With a background in front-end development, designer, art direction, and IT instructor, I hope to bring a wealth of experience to every project that I have the privilege to work on. I'm passionate about leading products to success, while trying to keep up-to-date with the latest trends and technologies.
When I'm not busy creating, you can find me playing old-school arcade games. I'm also a traveler, always eager to immerse myself in new cultures to gain fresh perspectives.
Mathieu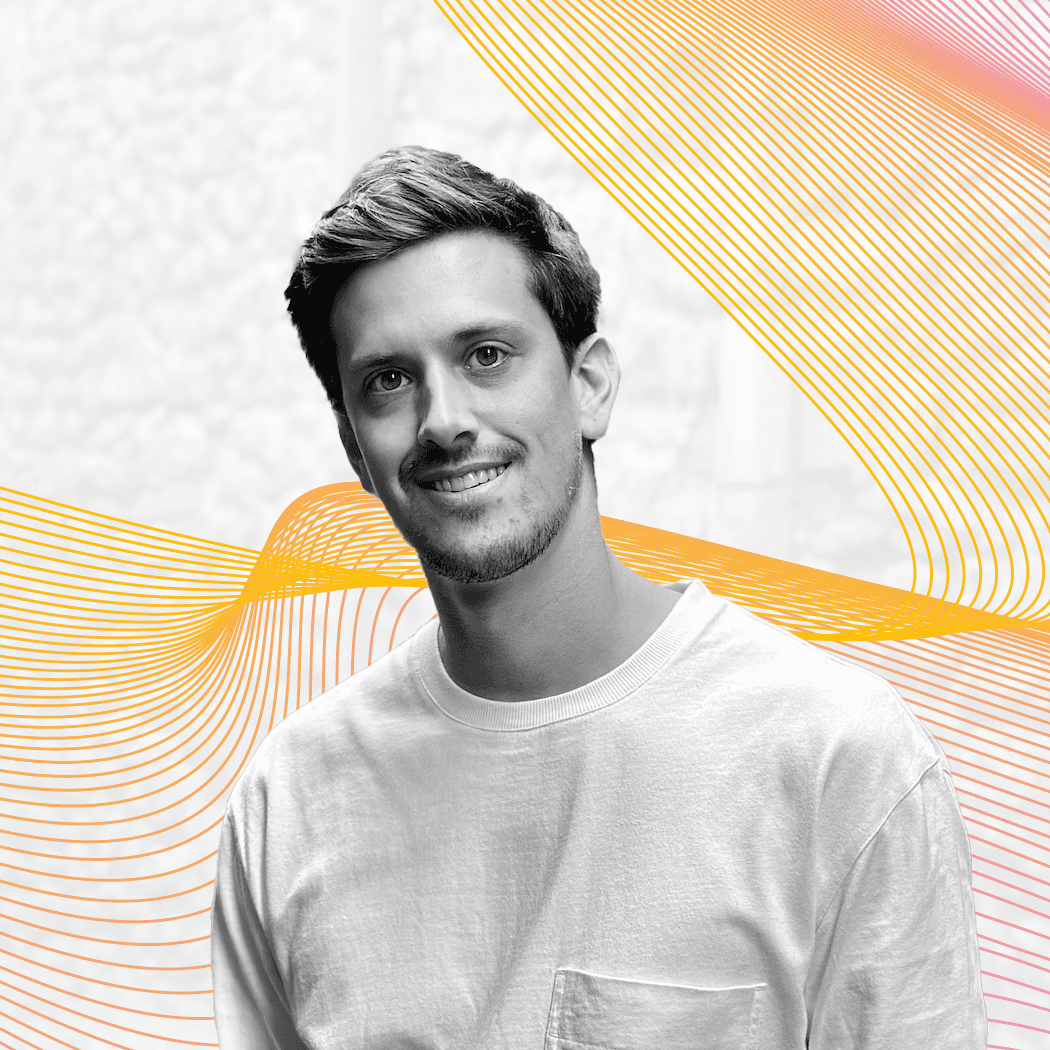 Hey there! I'm Mathieu, the Lead Designer here at Lace, and I'm thrilled to give you a glimpse into my background and the things I'm passionate about.
From graffiti to tattooing to extreme sports, my passions have taken me to new heights and taught me valuable lessons about creativity, human connections, and the importance of pushing oneself to new limits. Now, as a designer, I draw on those experiences to create beautiful, intuitive designs that truly resonate with our users and elevate their experience.
I'm captivated by the realm of NFTs and generative content, continually fascinated by the culture and innovation it brings. While I try to keep my "degen" instincts in check, I'm enthusiastic about the AI revolution, utilizing tools like Midjourney and ChatGPT on a regular basis.
Growing up in Brussels, I've always been intrigued by exploring new environments and embracing different cultures. My adventures have taken me to Boston, Paris, Maastricht, and Melbourne for five incredible years. Now back in Brussels, I eagerly await the day I can call Japan my home.
My interests include fine dining, contemporary art, and the ever-changing landscape of internet culture. My professional journey has involved working with Belgian and French digital agencies, a data visualization and marketing agency in Melbourne, and the acclaimed design team at Blackmagic Design.
As Lace's Lead Designer, I'm a firm believer in the power of clean, minimalistic design to drive user adoption and retention. Engaging and testing our designs with users is crucial to our process, ensuring that our solutions truly resonate with our community and elevate their overall experience. Let's make something incredible together!
Dan
Hey, I'm Dan - a London-based Product Designer, crypto enthusiast, and father of 2 and a puppy. I've been fascinated by the innovation of Bitcoin and other cryptocurrencies since the early Silk Road/Mt. Gox days. The humor and new language formed within the community hooked me from the start.
I spent most of my career bouncing between design agencies until 2017 when I took my crypto hobby to the next level and led design for Monolith, an early Ethereum ICO project. We turned a white paper into a fully functioning and intuitive mobile app that enabled users to buy, send, and swap Ethereum tokens with debit cards controlled by smart contracts.
After three years with TokenCard, I joined Circle and led design for their product team, redesigning their onboarding from the ground up, and building new account features that enabled business customers to access DeFi and CeFi products.
In 2021, I joined IOG, working on the exciting light wallet project now known as Lace. My attention is now focused on building the mobile experience, where I really enjoy working on the challenges that mobile brings. Having to go through the full UX process from research to design is really exciting. Getting to speak with our community, learning from them, testing out ideas with them and ultimately refining our products is what excites me about what we're doing.
Designing for finance and the blockchain has its challenges, especially catering to people new to the space. It's essential to educate them about the technology and how to keep their funds secure in a digestible manner. It requires thinking outside the box and taking different design approaches.
Outside of work, I have a passion for exploring different parts of the world, attending design talks, concerts, and cryptocurrency meetups. I'm always on the lookout for the best burger joint and bar to grab an Old Fashioned cocktail in London. My creativity is fuelled by drawing inspiration from my travels and meeting people from different walks of life.
Kemdirim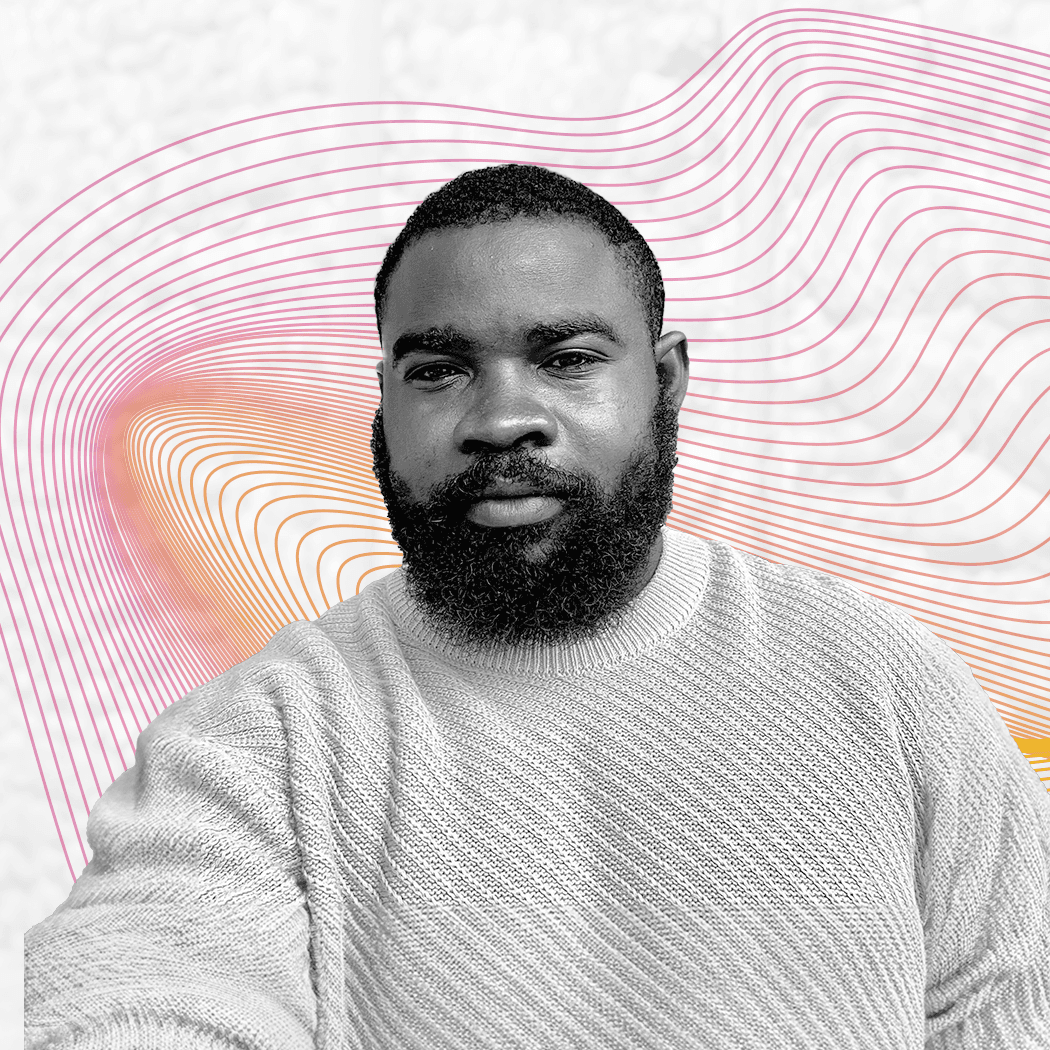 Ndewo! My name is Kemdirim. I am a Product Designer for both the Lace and Daedalus teams at IOG. My present mission involves crafting robust and meaningful experiences for users of our desktop apps, and it has been one of the most rewarding journeys in my 4+ year career.
Before diving into the world of product design, I pursued a degree in law, which provided me with a solid foundation in critical thinking, problem-solving, and effective communication. This legal background has proven invaluable in my design career, as it allows me to approach challenges from a unique perspective and carefully consider the implications of design choices. Although my path has led me away from the legal profession, the skills and knowledge I gained during my law studies continue to enhance my work as a Product Designer for the Lace and Daedalus teams.
When I'm not refining Web3 rectangles, you can often find me perusing old websites on the Wayback Machine, uncovering unique design explorations on Twitter, or embarking on a brief excursion somewhere in West Africa.
Nnamdi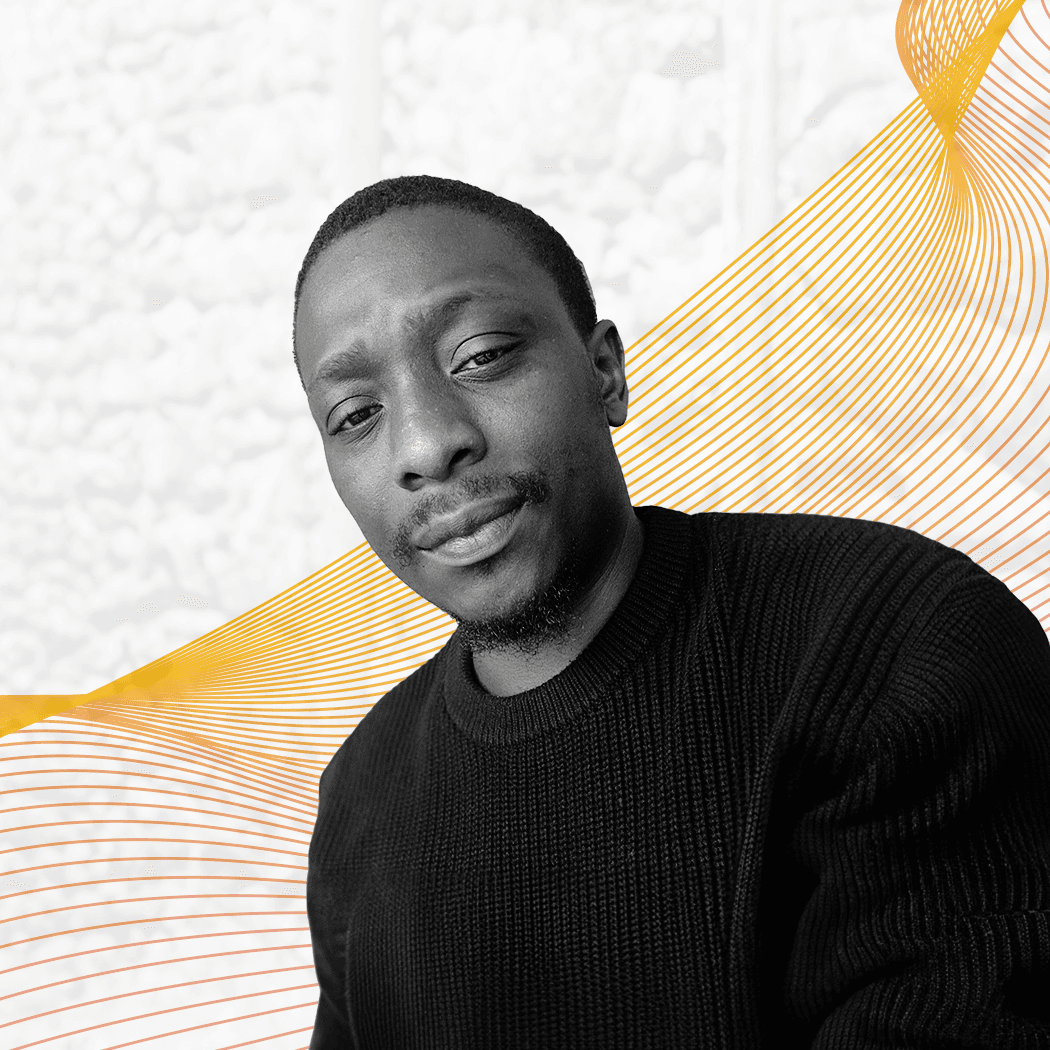 Hi everyone, I'm Nnamdi - Senior Product Designer for Lace. I've always loved the idea of Web3 and innovating for the future, and I believe Cardano builds for the future that I imagine.Like some, I didn't start off in product design. I have a degree in Economics and assumed my future was in finance. I bounced around a few finance jobs before landing what I thought was my dream job as a wealth management consultant. Whilst working as a consultant, I encountered UX design through one of our many investments in tech companies. I was enthralled by the premise of this role and continued researching and studying it repeatedly before landing my actual dream role. I know now this is where my passion lies.
Working for Cardano has been a dream. It is always an ongoing learning experience filled with constraints, innovation, and wonder. Designing for the future has its weight because you could be shaping the way humans interact with each other for the better or the opposite. That comes with its different challenges, which are exciting and I cannot wait to meet them head on.
Besides UX design, I love cars, art, traveling, games, and food. But above all, I love my peace of mind. I love staying home in my own space and honing my craft and improving on myself not just to become a better designer, but a better person altogether.
We hope you enjoyed meeting our talented team behind the Lace wallet platform and discovering their diverse talents and backgrounds.
Their passion for user-centric design, innovation, and Web3 technologies drives the creation of exceptional products for the Cardano community and beyond.